---
I'm a Digital Project Manager at Viget. I've worked with Dole, Disney, Marvel, Pixar, and more. My work has been featured in publications like Buzzfeed, AdWeek, NPR, Yahoo, The Washington Times, and Business Insider.
---
my tweets.

2 days ago
if you're looking for things to do in dc tonight, stop by our project manager / account manager panel, co-hosted by @viget and @istrategylabs. we'll talk managing difficult clients, how to have difficult conversations, and cross-team collaboration: https://t.co/4O3Go2yYiw

5 days ago
my speech at the #dpmsummit hosted by @bureauofdigital is coming up in a little over a week 😱―if you're there and into project management for mobile apps, come by. more: https://t.co/QZfcgb6Jup https://t.co/c0PzmvFc8V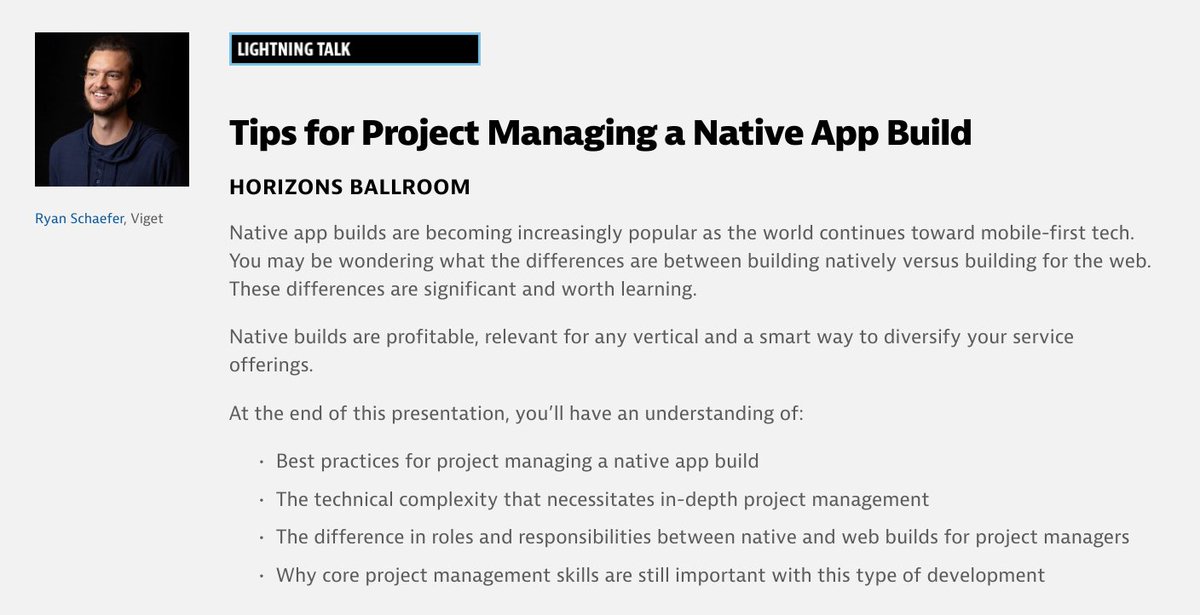 my bucket list.
---
college basketball
italy
greece
swim with sharks
grand canyon
build a website from scratch
ireland
dream job